Roam free on the Isle of Capri
Get in touch
Contact us if you want to know how much it might cost. We offer competitive rates and a number of different rental options. You can also book a place to stay at the same time. If you find a comparable 24-hour rate at a lower price, we will match it.
Call or email if you want more information before you decide.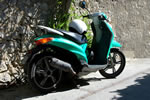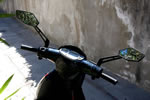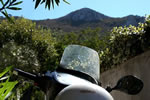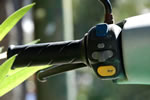 How to reach us
Get in touch by email, landline, mobile or Skype. Our offices are open 9am-1pm and 4pm-7pm for landline calls.
If you have Skype, you can look at our profile to see if we are online and call us free or open a chat window:
If you also have SkypeOut:
If you don't have Skype, you can get it by clicking here.
Details
Capri Rent-a-Scooter
Via Catena 21
80071 Anacapri, Italy
VAT Number IT-06053271216
Email: info@caprirentascooter.com
Landline: +39 081 837 1747
Mobile: +39 328 377 1217
Skype: caprirentascooter
Photographs: Tom Wachtel
Website: Perlocutio